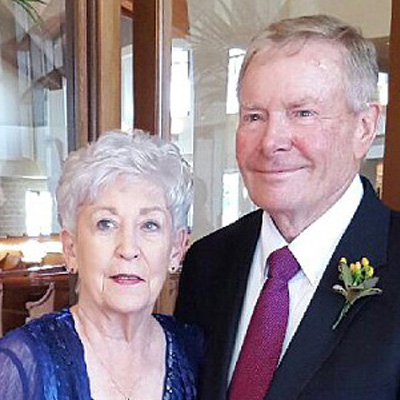 Jack & Marlane Morris
Past Owners


Jack Morris, the grandson of Downing Mortuary founder J.H. Downing, feels a sense of pride in the experience and commitment of Downing & Lahey's professional staff. The firm's long tradition of service – of going the extra mile for families in need – is what he feels makes Downing & Lahey special. Jack began his career in 1957 when he joined Downing Mortuary as a funeral director. He became manager in 1965 and committed to carrying on the family tradition of quality service. When Downing merged with Lahey Mortuary in 1978, he became president of the newly-formed Downing & Lahey Mortuary. Throughout his active years with Downing & Lahey, Jack has served the industry in several capacities, including President of the Kansas Funeral Directors Association (KFDA) in 1972 and on the board of directors of the prestigious National Select Morticians (now known as Selected Independent Funeral Homes) from 1981 to 1984. Jack is a charter member of the East Side Rotary Club and past president of both the Downtown YMCA Men's Club and Crestview Country Club. He also serves as an honorary member of the Better Business Bureau board of directors.
Marlane believes Downing & Lahey's commitment to helping families of all faiths say goodbye to their loved ones with dignity is key to the mortuary's success and longevity. She's proud of the dedicated and experienced staff she worked with for over 30 years before retiring from Downing & Lahey. During her years with Downing & Lahey, Marlane developed the family follow-up program we still use today. She found that while our community has many resources available to families, it is important that our families know our support is everlasting. Marlane is a life member of Executive Women International.
At the time of their retirement, Jack was the CEO and Marlane was the Secretary/Treasurer. Today, Jack and Marlane have retired from daily duties, but are available for advice and special projects. Together they enjoy golfing and spending time with their large family – 5 children, 12 grandchildren, and 2 great-grandchildren.